Site Monitoring
Fully Managed Intelligence as a Service
Our Day-or-Night & All-Weather monitoring provides a no-compromise approach to time-sensitive geo-intelligence. We rapidly deliver actionable insights using commercial satellite data.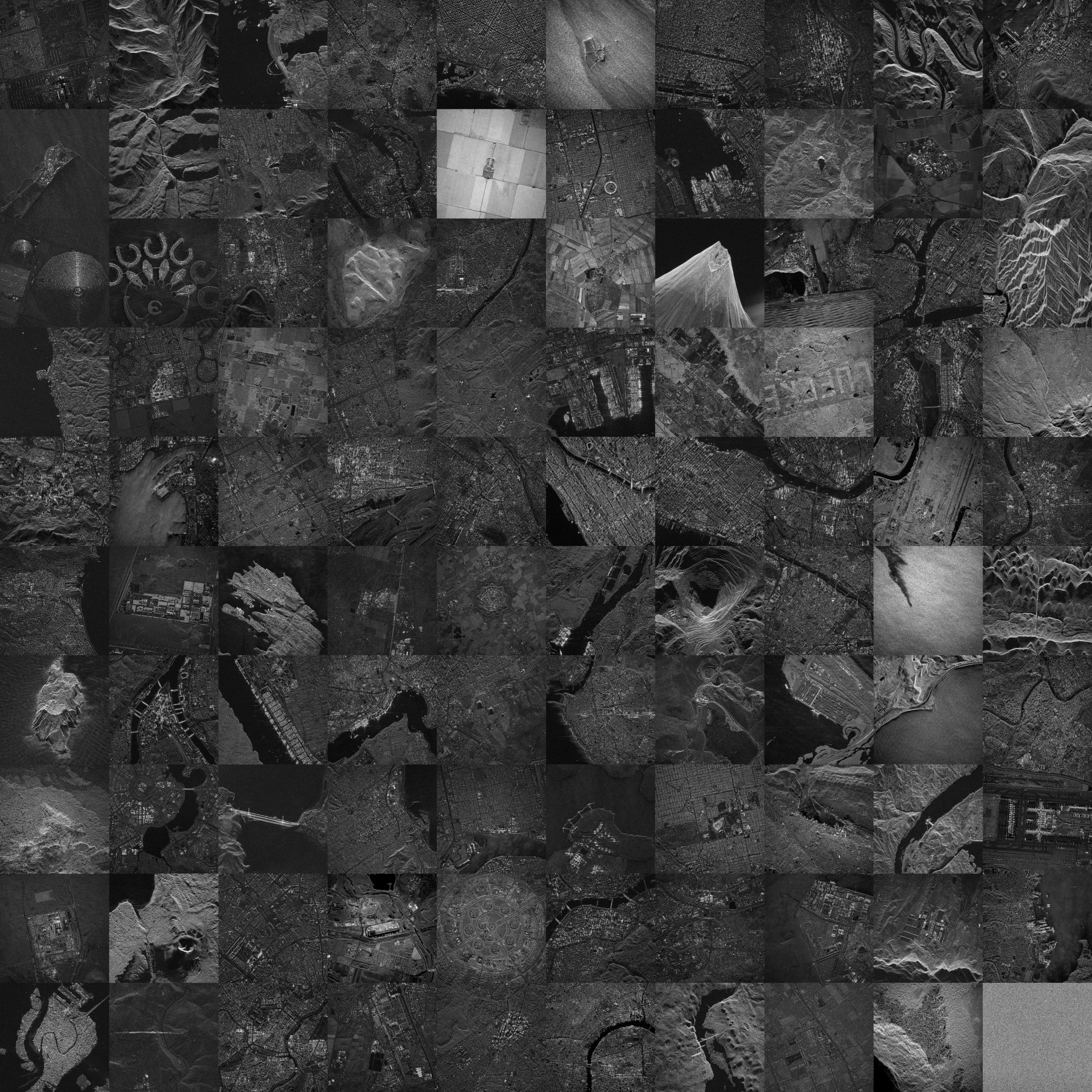 Data Management
Our experts are ready to task your satellite imagery from the top commercial provider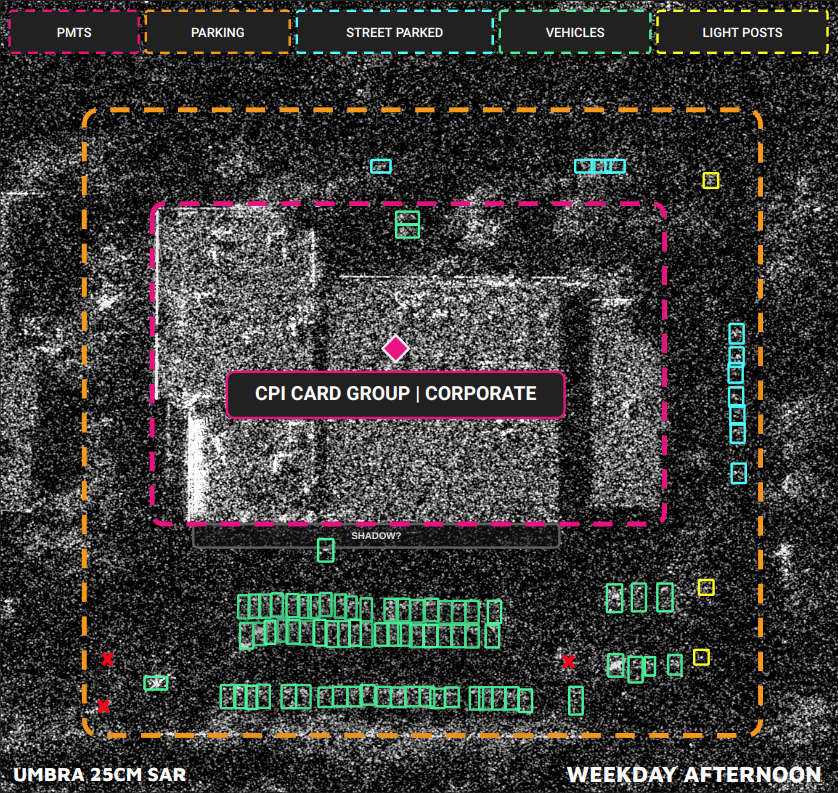 Advanced Analysis
Proprietary processing & analysis combine to deliver actionable intelligence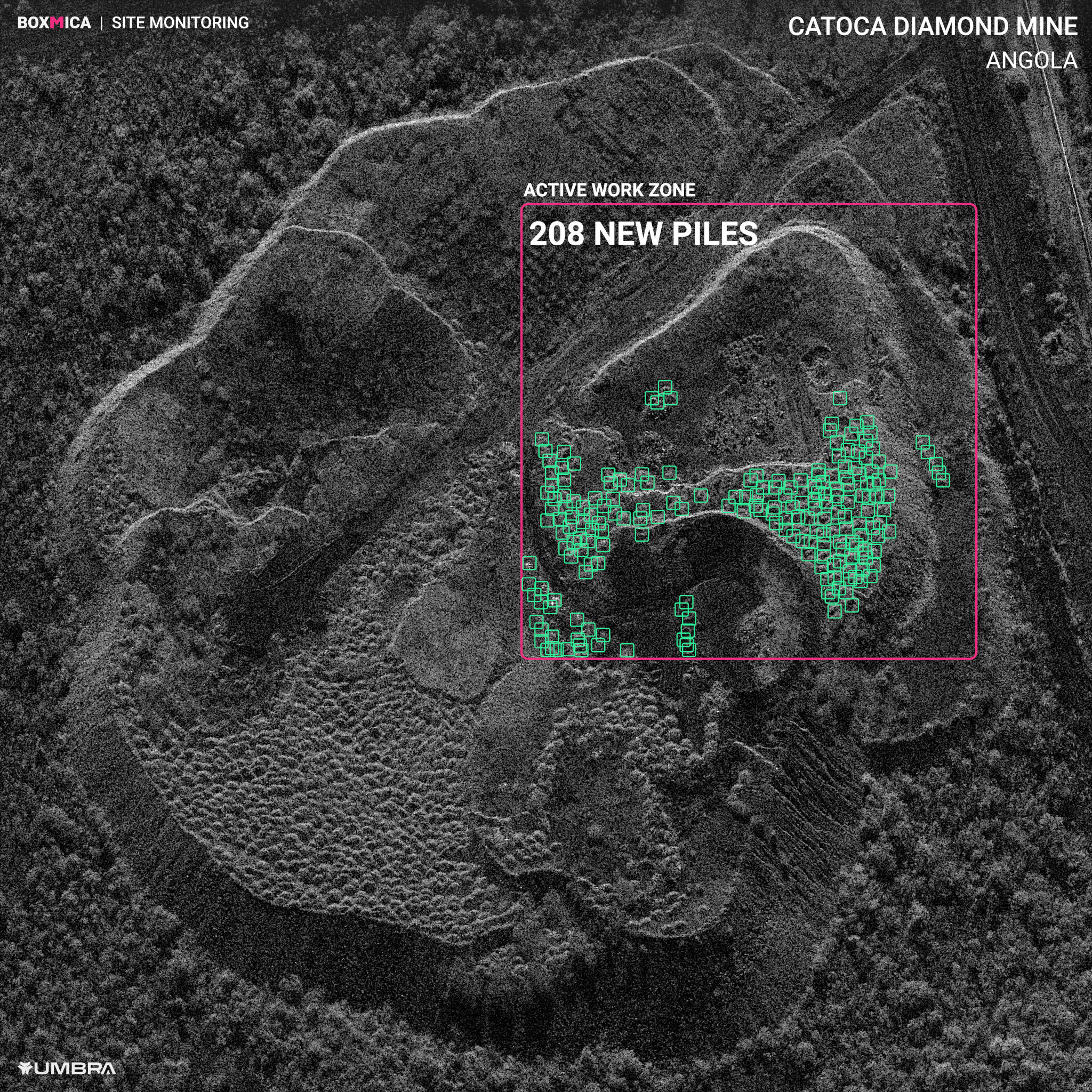 Rapid Reporting
Get Data + Analysis in hours not days and take advantage of time-sensitive intelligence
Standard Deliverables
Our advanced analysis products are included with your Umbra data and our Intelligence At-A-Glance PDF.
Unwrap a single SAR collection into a UHD 60FPS Videos that replay the Dwell-Time of your collection.
Thousands of color reveal movement, geometry, and other actionable intelligence at-a-glance.
SAR + AI for automatic moving object detection can spot, at scale, moving vehicles and assets.
Transparent Pricing
SAR Data + Advanced Analysis + Rapid Delivery
We work with each customer to cost-optimize their project, selecting the necessary Synthetic Aperture Radar (SAR) resolution and image collection parameters.
*Prices are "Per Collect" and include a newly taken satellite image + analysis
*Look refers to "multi look", which is akin to a 'long exposure mode'; where the SAR satellite increases its dwell time to create higher quality images.
* Additional requests may result in extra charges, which will be communicated upfront and priced separately.
*Prices quoted are exclusive of local taxes and potential import duties, which may apply based on your location and import regulations.
Advanced Missions & Ad Hoc Analysis
Our SAR experts are available for special missions and special development projects. Contact us today for a quote.
Advanced Analysis
Critical Mission Intelligence
We augment your bandwidth with our advanced SAR processing/analysis. We can combine our abilities in SAR + AI with your expertise to develop advanced analysis products.
Use Cases
Reduce regulatory impacts, monitor remote contractors, and gain invaluable insights using SAR imagery with rapidly delivered analysis.
Whether performing 'due diligence at a distance' or tracking activity in a factory parking lot, SAR provides insights in any weather condition or at any time of day.
Are your remote operators exposing you to liabilities? Track progress or prevent deforestation and artisanal mining to reduce your ESG and monetary risks.
SAR provides critical mission intelligence during natural disasters, armed conflicts, or across borders and oceans to protect lives and livelihoods.
How It Works
Your Path To SAR + Analysis
With a quick call or email, we can have your SAR data tasked and on its way to providing actionable insights within hours not days!
Mission Scope Alignment & Feasibility
Our SAR experts work with you to identify your Areas Of Interest(AOI), create tasking constraints, and form mission goals & analysis for our SAR Mission Specialists to monitor over time.
Satellite Tasking + bOXMICA Advanced SAR Analysis
Our experts manage the satellite tasking, data management, and advanced SAR analysis which takes place immediate after collecting and down-linking via our commercial partner.
Rapid Delivery of At-A-Glance-Intelligence
Every SAR project is time sensitive; we work to turn over your analysis within hours not days! We rapidly process and deliver your results for critical decision making in real time.